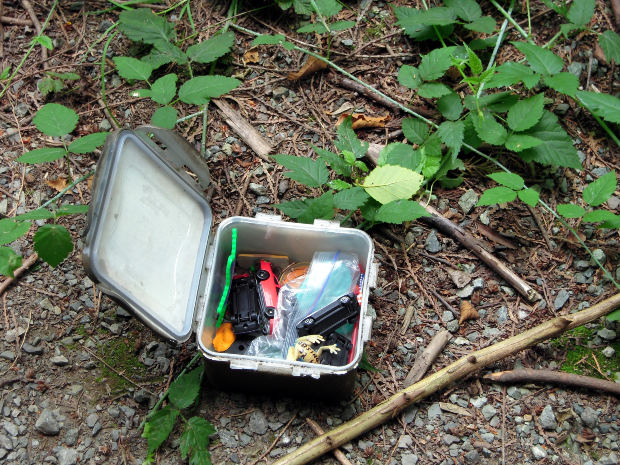 We are proud to announce we have 74 subscribers. Help us grow by reccomending us to your friends.

Want to get this newsletter delivered direct to your email inbox? Click HERE and sign up!



































Funny tag line seen on the forum...

I want to die while asleep like my grandfather, not screaming in terror like the passengers in his car.



































































Funny tag lines seen on the forum....

Those are my principles. If you don't like them, I have others.




















Funny tag line seen on the forum...

Everyone has the right to be an idiot at times. Just don't abuse the privilege.


































































Funny tag lines from the forum...
Happy Trails!
Yeah it's a Jeep thing!





















Funny tag lines from the forum...
Once the game is over, the king and the pawn go back in the same box.













See you next month and be sure to send those ideas, stories and don't forget to submit your contest entry!
Deadline for all submissions is the 30th of each month unless otherwise stated.


We're on the Web!
See us at:
www.geocachingmaine.org



Upcoming Maine Events
May Events:
05/14/2011 - 8A.M. till Done
Rain date on 5-21-11
Host: Maine Geocachers
Come join the fun!
06/04/2011 - 1pm
Official World Wide Flash Mob for 2011
Host: Geo MS P
Don't miss this one if you can help it!
06/4/2011 - 1 P.M.
Official World Wide Flash Mob for 2011
Host: mainiac1957
Wear your Brightest colors for this one!!
AND
Coming in September 2012...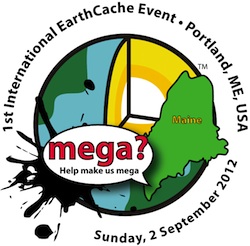 We will have some articles coming in future newsletters about this awesome event - stay tuned!
Newsletter Contest
The "Name the Newsletter" contest has ended and we received many awesome submissions. The winner is Mainiac1957 with the name "The Ammo Can". He will receive a FREE GeocachingMaine pathtag! WOW!

This month we have another contest! This one will be "Best Caching Photo" submission. With warmer weather I know you are all out there in the wilderness (ok some of you are at guard rails) caching your little hearts out. So take along a camera with you, snap some good pictures of you and your caching buddies out in the wilds of Maine, or at an event, or even falling off a log (if you're on the way to a cache when you fall). The pictures can be funny or scenic or mushy or whatever you want. Please though keep it "G" rated as this is a family newsletter. Get the kids involved....get the pets.....get crazy Uncle Jim....but most of all have fun with it.
The best three photos will be included in July's newsletter. Since it might take you a bit to get those photos submitted, I thought we would do this contest for two months. And, if we get enough photos I might continue it into the next month. Photos should be 500 X 350 and send them in an attachment by PM to JustPJ66 . As an example, this is a snapshot that can be found in the photo gallery on the website. Brdad posted this picture of Gulliver's Hole. Beautiful, isn't it?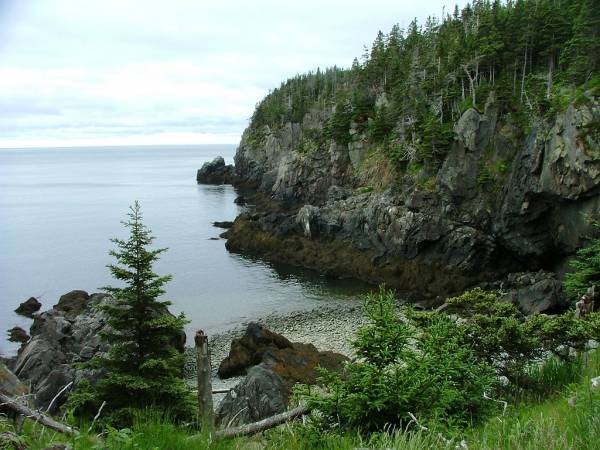 We will be trying to have a contest each month sometimes with prizes and sometimes with statewide recognition here in the newsletter. (How awesome is THAT?!?!?) Be sure to get in on this fun part of GeocachingMaine.org membership.


Relay For Life

EMSDanel (aka Dan Bahr) has led the Maine Geocachers team for the past few years at the Hancock Relay for Life in Ellsworth. This year he has passed the torch to Quilting Mom (aka Kathie Wing) to lead our team. We do have a few people on our team but need more people to participate in order to make this event successful. The Relay for Life event is on Friday June 3rd and starts around 5:00 pm with the survivor's lap at 6:00 pm. Once the event starts we are supposed to have at least one member of the team on the track at all times. This is why many people are helpful. Even if you can't stay the night, a few hours would be helpful so that those that are spending the night can rest until they need to walk later in the evening.

If you have never been to a Relay, it is an experience you will never forget. If the Survivor's lap isn't special enough for you, the Luminaria Ceremony is an event to behold. Please contact Quilting Mom or EMSDanel for more information. We appreciate all you can do to help us make this a successful event again this year.

If you are unable to be there to participate in the event, you can help with a monetary donation to the team at the link below.

Thank you,
Quilting Mom

http://main.acsevents.org/site/TR/RelayForLife/RFLFY11NE?team_id=875283&pg=team&fr_id=31160



Trackable Etiquette

A travel bug is a trackable tag that is purchased by cachers and left in a cache for other cachers to find. It is not to be kept. It is designed to be moved from cache to cache by other cachers racking up miles along its journey. They can come in various shapes and sizes. Since there are some questions by new cachers and some veteran cachers as to the proper way to deal with travel bugs, I thought some simple easy-to-understand rules of thumb couldn't hurt. Please remember I am only one cacher and no trackable expert. If you have questions regarding travel bugs please go to www.geocaching.com/track/default.aspx where you can get all the details on the travel bugs, geocoins, and all their companions, but here are a few highlights to get you started.

1. Move it along ASAP! Most people are looking to get their travel bugs to go as far as they can so don't hold on to it to long. Some travel bugs have a mission , so there is nothing wrong with taking it home and looking it up online and seeing what this TB is looking to do. Hopefully, you will be able to aid it along its way. But get it back into a cache as quickly as possible so the owner can continue to enjoy the logs related to the journey.

2. If you go to log a trackable and it says something to the effect of "that trackable is not registered with geocaching.com". First, don't panic. Check the tag again and see if you entered the tracking number correctly. If you entered it correctly check your Caps Lock and Num Lock buttons on your keyboard. Are they in the correct position? Next, check the cache page and see if that trackable is listed on the list of trackables currently in that cache. (This is found on the right side of the cache page) If it isn't listed, spend a couple of minutes reading some of the logs - perhaps some generous cacher left it in the cache as swag or an FTF prize. Although, nine out of ten times, it was a typing error that caused the problem , so start there. If you have done all those things and without success go to http://www.geocaching.com/track/default.aspx and read the FAQ section.

3. When placing a TB or Geocoin of your own in a cache remember that there is a good chance that your trackable item could get lost along the way. Be prepared for that possibility and if the bug or coin has special meaning you might want to consider keeping it in your own collection.

Remember travel bugs and geocoins are supposed to be another FUN aspect of this hobby. They can also be a wonderful geography lesson along the way. One of JustKev's coins is currently with a civilian contractor/geocacher in Iraq. It is simply amazing to me that a piece of metal that started its journey by being placed in an ammo can in Winthrop, ME is now trekking across the desert. So have fun with a TB today!
Notes from the Board
Remember your Advisory Board is working hard behind the scenes to keep this site and the Maine cachers up to speed on all they do to make caching a great experience. Be sure to keep an eye on the forum called 2011 Advisory Board Progress .
Technical Talk
Oh come on, I know you guys are all smart but there must be something you are wondering about. Do you want to know how the Magellan models compare to the Garmin? Do you want to know where to find cool macros for GSAK? Do you want to know how to brew your own beer? Well fot the last one I will have to have WhereRWe do a guest article, but there have to be some questions out there you need answered. Send them to us, and we will do our level best to find you the answers.
Tick Talk
Hollora was good enough to start a thread about preventing ticks with the start of the spring caching season. If you did not see that thread I encourage you to check it out. The URL she recommended in that thread is a great one. Click HERE to check it out.
This site also briefly addresses how to keep ticks out of your yard and off your pets. Remember when you take your geodogs out to check them for ticks as well. Those pesky little buggers love our animals as much as they love us! YUCK!!
Here are a few other sites that might be helpful in this battle.
Member Achievements
Maniac1957 has successfully completed the momentous achievement of getting a cache on every calendar day of the year including Leap Day! That's awsome! Quilting Mom had a special event to commemorate this auspicious occasion. We hope to have pictures of this and other events coming soon in future newsletters!
Since we didn't recieve any other submissions for member achievements this month I will toot our own horn.
JustKev and JustPJ66 reached the 500th cache last month! Way to go, us! hehe
Nutmeg the geowonder dog was in attendance for this milestone.
Be sure to send me us the achievements of your geo buddies and we will get them posted for you. And remember it doesn't have to be caching-related news either - anyone getting married, having a child, or adopting a puppy? We will spread all the happy news for you. :)
And so the Story Goes…
We didn't receive any new caching stories to tell you about this month but there are some great stories already posted on the article section on our web site that you can read in the meantime. Click HERE to read them all.


Wealth of Information
Last month we told you all how to add our banner to all your cache pages. This month I would like to make sure every Maine cacher is aware that located in the article section there are some wonderful recipes from area cachers. Some came from potluck events and some came from the forum posts but either way there are some yummy ideas in there.
Here is just one of those recipes:
Eustis Buffalo Chicken Dip (2nd Annual Get Useless In Eustis Event)
By squirrelcache

Shred some Chicken breasts and marinate in Frank's Hot Sauce overnight. Layer the bottom of a casserole dish w/cream cheese or Neufchâtel . Next is the layer of chicken. Top it w/your favorite blue-cheese dressing like Marie Callender's. Some like Mozzarella on top. Cook in a shallow casserole dish, 350 oven for 45mins., or to your liking.


In addition I have had a request for a regular recipe feature in the newsletter. So my thought is, we can get all you great cooks out there to send me all your wonderful recipes, and I will not only put them in the newsletter but they can be added to to the recipes in our article section for use by future cachers for all time. Your recipes should be suitable for taking to a potluck event or perhaps something you take caching with you. If you have a recipe you would like to have featured in our newsletter and on our forum send JustPJ66 a message and include your recipe, name and caching name.
Bon Appétit!
What do you do if you accidently delete a newsletter before you read it?
No worries! Did you know that you can view past copies of newsletters on www.geocachingmaine.org? Well, you can! Look to the left on the front page. You will find a section widget. Ya I know - technical terms, but it is just a list of quick-to-find items. And on the bottom, they saved the BEST for last, you will find the heading "Newsletters". Simply click that and VIOLA! All the past newsletters are at your fingertips. Isn't technology wonderful?


Getting to Know You........
This month our "Getting to Know You...." featured cacher is Brdad. Here, in his own words, is a little bit more about him.

"I originally bought a GPS to create maps of ATV trails near my house. Over six months I had a map of every dirt road as well as all the ATV and hiking trails between Route 9 and the Stud Mill Road, well over 250 miles of trails total. Several of the areas in which I have caches hidden I discovered by mapping out these trails. I was aware of geocaching soon after it started but was busy with my ATV maps until a cache was placed on top of Chick Hill in Clifton, very close to where I lived at the time. While I was very familiar with the area, I found it easy to conclude that caches were designed to take you to great places. It is the desire to visit great spots like Chick Hill that keep me caching. The best caches will take you to great places, many just off the beaten path, that you may have passed by a hundred times before.

Since joining in 2003 I have seen many changes, many for the good. Technology and communication have improved greatly. The features Geocaching.com provides have improved exponentially, yet it is great that an individual can still utilize the site for free if they choose to. The number of active cachers has also increased, bringing many new caching friendships into my life. I think it's amazing geocachers have such diverse backgrounds and yet for the most part we do get along quite well. On the downside to the changes, it is easy to see that geocaching is a fragile game and care must be taken to maintain it's quality and availability - I think many cache hiders and finders overlook that and an ever increasing number of caches and cachers increase the sport's vulnerabilities.

I can't really suggest a favorite cache, so many are great in so many different ways. But I can tell you the best cache prize I ever found. That would be msteelee. [Insert Awwwwwwwww sound here] We met at the first event either of us had attended and hit it off pretty quickly. We even got married on [lookup date we got married and insert here], on the anniversary of our first date [check to make sure it wasn't the first time I loaned her some batteries for her GPSr]. It works out very nicely we were both cachers before meeting, and it's even greater that we have very similar thoughts as to what we like and dislike in caches (It's also good some of my sense of humor has rubbed off on her).

I have enjoyed being a participant and contributor to Geocaching Maine since the beginning. It is a great place to exchange ideas, debate the issues, get help and to help others. It is a great state to cache in and we have a great group here. "


I sure enjoy a good geocaching love story dont you? Dave works several hours a day on techinical issues on our site, and lately, I keep him busy with all my annoying questions about getting this newsletter published. Thanks Dave for all you do.

Poll Question...
This month we have a poll about your favorite type of cache. In the past, there were fewer types of cache containers. Ammo boxes and larger Tupperware containers were the most common forms of cache containers. Now, with the increased popularity of the sport, there are new ideas for caches coming out all the time. SO, we want to know:
What are your FAVORITE cache container types to find?
A. Good Ol' Ammo Box
B. Tupperware or Rubbermaid or Lock n Lock box
C. Film canisters are my favorite
D. Give me NANOS, baby!
E. Containers that look like other things (pine cone, or stick)
F. Other
Special Note of Thanks
I would like to send out a special thanks to a few people who are invaluable in the production of this and future newsletters.
Many thanks to:
Msteelee - editor
Brdad - technical advisor
Attroll - Rick just lets me pick on him!
About Our OrganizationGeocaching Maine's goal is to serve as a forum for communication between Maine geocachers, the general public, and land management officials, in a cooperative effort to promote the sport of geocaching, an appreciation of the outdoors, and good stewardship of the land and environment."

We are not an official governing body. We are not rule makers or enforcers. We are not the geocaching gurus of Maine. We ARE a group of fun-loving, outdoor-minded people who like to geocache and want to help others do the same.

The primary purpose of Geocaching Maine is to act as a forum for discussion and communication about geocaching in the state of Maine. We want to share our interest in using modern technology (GPS and the internet) to encourage and foster an appreciation of the outdoors, and to promote good stewardship of the land and environment that we all enjoy.